Johnson Archive
Samuel Johnson (1838-1921), an entrepreneurial draper and merchant, acquired the former Red Lion public house in Wrinehill in the 1880s for use as a manufactory of patent medicines. Johnson also occupied another building in Wrinehill, the Summer House, a Restoration structure formerly owned by the Egerton family, which featured on the packaging of some of his products. The business lasted until the early 1960s.
In 2016 items from the archive of the Johnson business were given to The Blackden Trust by Roger Johnson, a relative of the business's founder. The archive includes daybooks, correspondence, tax records, recipes, cashbooks, product labels, and product catalogues. You'll see some of the items (such as those below) when you visit us.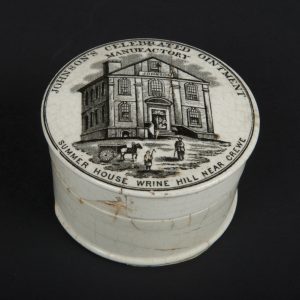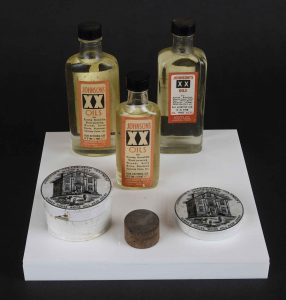 Please sign up to our newsletter below for information about special interest days on this subject.